Now, with vaccinations for Covid-19 underway and in most cases completed, we may be able to start again in October, 2021. We will indeed have the much loved Charter Ability cruise on the 16 Mile Creek on Friday 20 th August 2021. Schedule of boarding times will be sent out soon.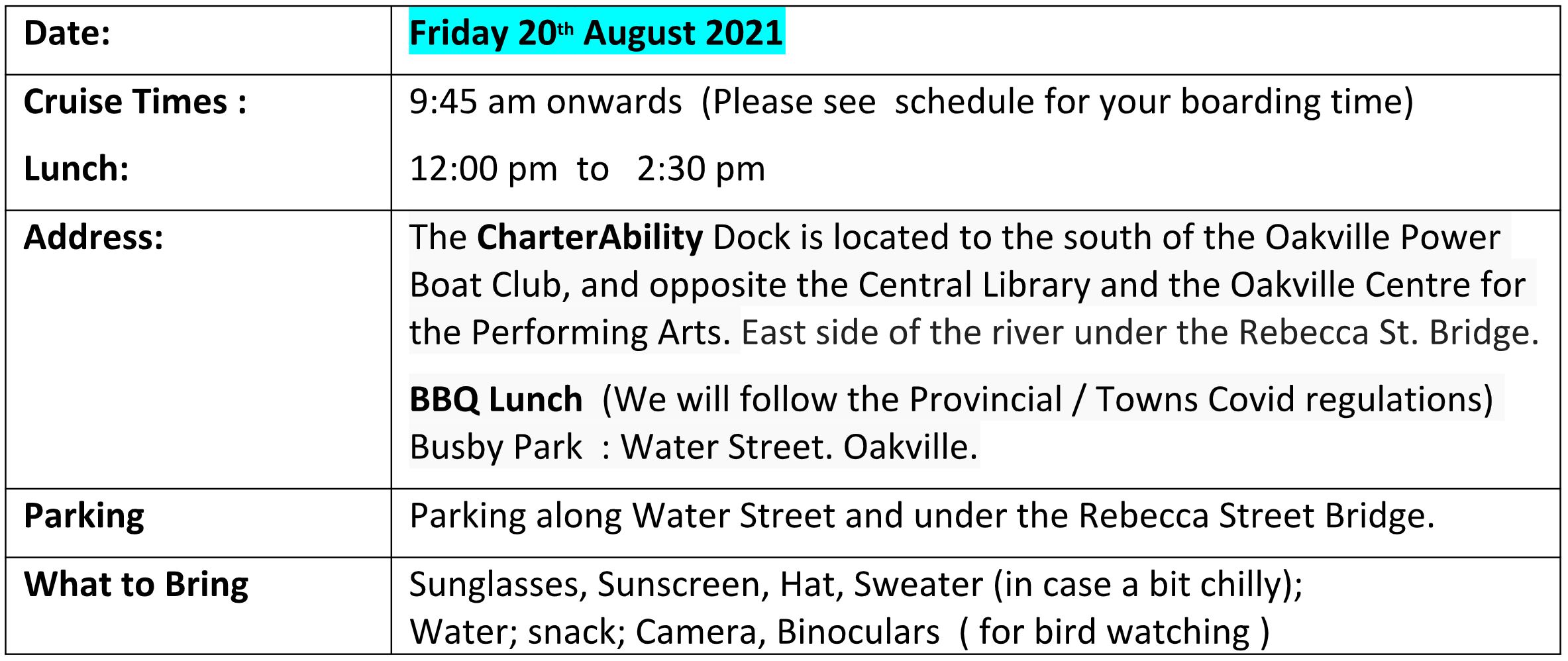 "Everyone is so friendly and optimistic, despite whatever difficulties they may have had, and everyone involved in the program has such a sense of fun about them that makes every Friday so enjoyable."
– Jay –
We welcome and greatly appreciate your donation.  Tax receipts are issued.
The Oakville Strokers' Charitable Registration Number is 873037840 RR0001.
To donate, mail your cheque to:
The Oakville Strokers
c/o 287 Rebecca Street,
Oakville, ON L6K 0G9
You can also donate to us using Canada Helps by following this link.